The Beginning of Advent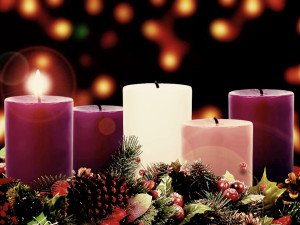 This Sunday was the official beginning of the Advent. It starts four Sundays before Christmas and marks the beginning of anticipating the arrival of our Savior, born in Bethlehem. Our pastor spoke about the season of joy that is ours and can be experienced as we prepare for the day of Christmas. Being caught up in the truth of Christmas will help us prepare for a joyous Christmas Day.
As we think of the birth of Jesus, we will less likely be caught up in the consumerism that clobbers the spirit of Christmas. When our stress level goes up, our joy level goes down. Jesus is God's gift to us… embrace the gift and enjoy the advent with wide eyed wonder because God became a baby in Bethlehem. Oh come, let us adore Him… Christ The Lord.
– Anne Beiler