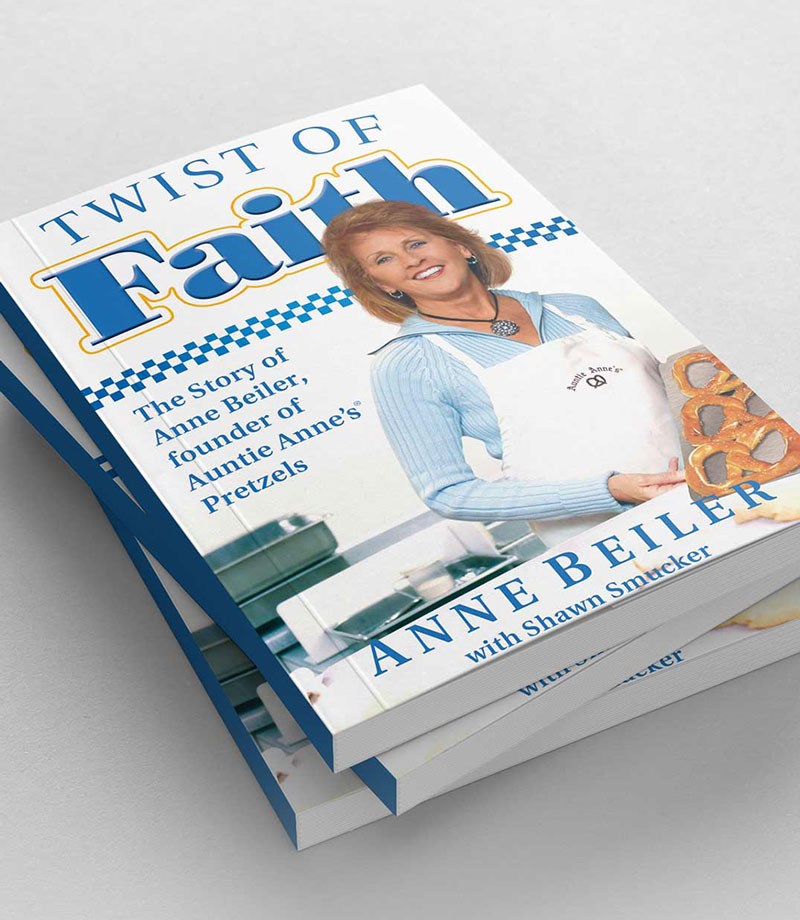 Twist of Faith:
The Story of Anne Beiler, Founder of Auntie Anne's Pretzels
BY: ANNE BEILER with SHAWN SMUCKER
Twist of Faith is an inspiring look at the life of a woman who went from an 8th-grade Amish education to founding Auntie Anne's, Inc., the world's largest pretzel franchise.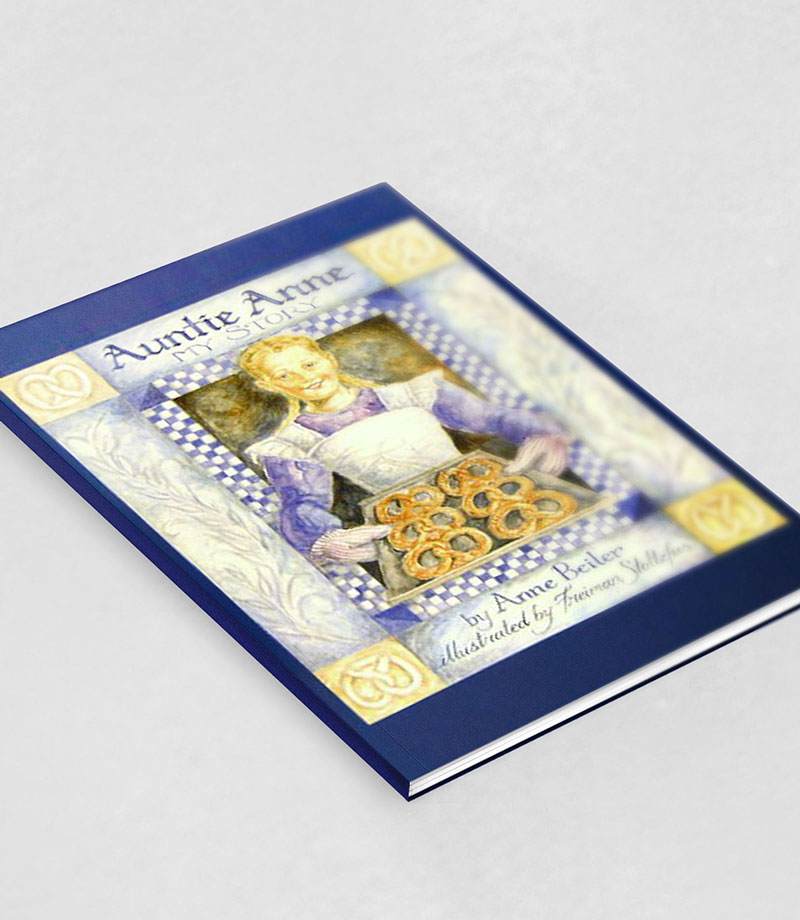 BY: ANNE BEILER
A storybook biography which highlights the life of an Amish-Mennonite girl from Lancaster Country PA who later becomes the Queen of pretzel franchising.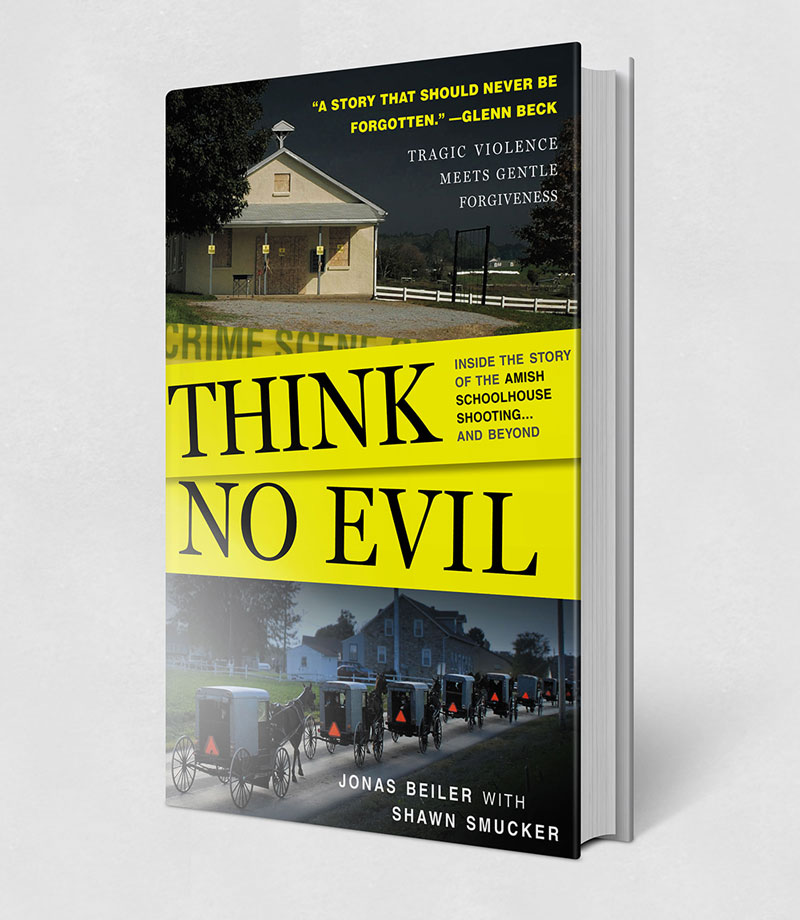 Think No Evil
Inside the Story of the Amish Schoolhouse Shooting and Beyond
BY JONAS BEILER with SHAWN SMUCKER
An insider's look into the events surrounding the nickel mines Amish schoolhouse shootings—told by the counselor who was called upon to come to the farmhouse where the families met on that fateful day.