The day is finally here! After years of dreaming, hoping, and working, The Secret Lies Within is released! Whew! I'm so excited!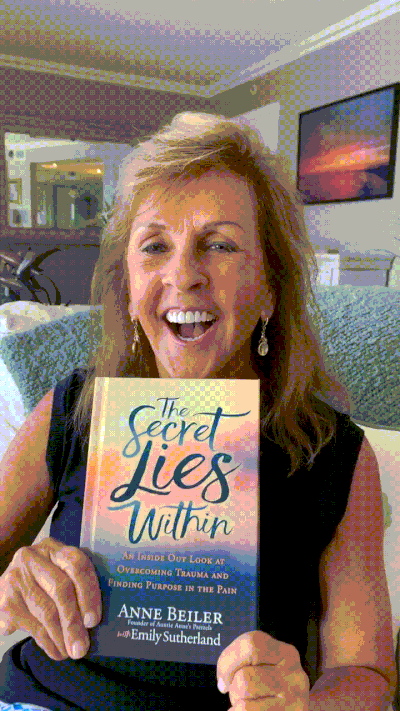 When I started this book, I wanted to capture the life lessons I learned along the way about overcoming trauma and finding purpose in the pain. I knew it had to be authentic, vulnerable, and raw. The truth is, there are many parts to my story that are troubled and traumatic.
But the good news is that I have overcome! And I believe that anyone facing challenging situations can be an overcomer as well!
The book features parts of my story that I've never shared as well as the stories of other brave individuals that have faced hard times and overcame.
I desire that everyone who reads this can find encouragement and hope for their own story and understand in a real, tangible way, that they are not alone.
Whether you've experienced pain, or you're walking alongside someone that is, this book is the inside out look at trauma that I believe we all need to hear. Remember, trauma comes in many different forms and looks like different for each of us. Whether you feel like life has beaten you down or not, this book will give you insights into how to achieve freedom from pain, blame, and shame that are universal.
It is a reminder that you are not alone, you are not a victim, and you can find freedom in life.
Good news! Through Saturday, September 14th, when you purchase one copy, I'll send you a second copy for free to give away. All you need to do is forward a screenshot of your receipt and your mailing address to books@auntieannebeiler.com. My team will get your second copy out within a week.
You can purchase the book online at Amazon, Barnes & Noble, Books A Million, Indie Bound, Indigo, and Powells.
After you read the book, I have a favor to ask. Would you mind leaving a review on Amazon? The more reviews we have, the more the message can get out there. You can leave a review on either the Kindle or paperback version of the product listing, found here.
Thank you, friend, for your continued support of this mission I'm on to help people overcome pain, blame, and shame through a new kind of confession. It's a message that I know transforms lives, and I will continue sharing it so that others can learn to overcome and find freedom.