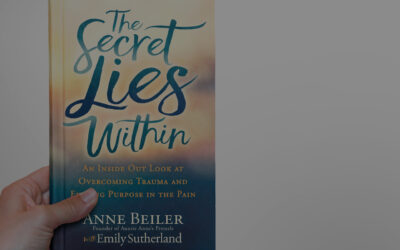 The day is finally here! After years of dreaming, hoping, and working, The Secret Lies Within is released! Whew! I'm so excited! When I started this book, I wanted to capture the life lessons I learned along the way about overcoming trauma and finding purpose in the...
read more
Start your week with Anne.
Sign up for Anne's weekly newsletter and get a short inspirational message straight from her to your inbox each week, along with first access to new events, books, and more.